It is often said that when you become a member of Landcare you don't just inherit a new group of friends, you become part of a family. Landcare volunteering imparts new skills and enables participants to be part of the solution, a chance to reverse some of the damage we have imposed.
Landcare groups appreciate any time you can spare, whether an hour a week or an hour a month, or once a year during Landcare Week.
Volunteer with your local Landcare Groups;
Bellingen Island Landcare
Bellingen Urban Landcare
Mylestom Landcare
Urunga Landcare
Never Never Catchment Group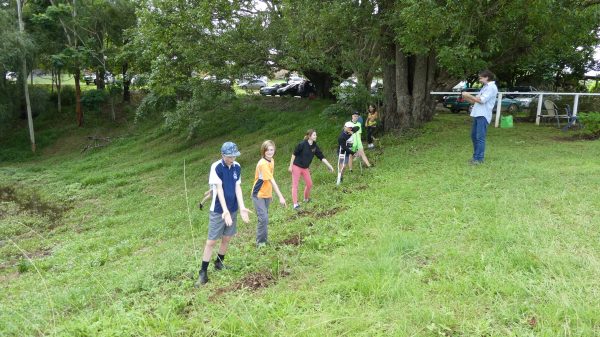 Hydes Creek Landcare
Wenonah Dunecare             
Tuckers Rock Dunecare 
Bundagen Dunecare
Dundurrabin Landcare
Dorrigo Mountain Top Landcare
                                                                                                                                                                                                                                                                                                                                       
We are currently reviewing our local groups activity. If you are interested in volunteering, please send us an email at belland@westnet.com.au or drop in at our office at 1a Oak St, Bellingen.