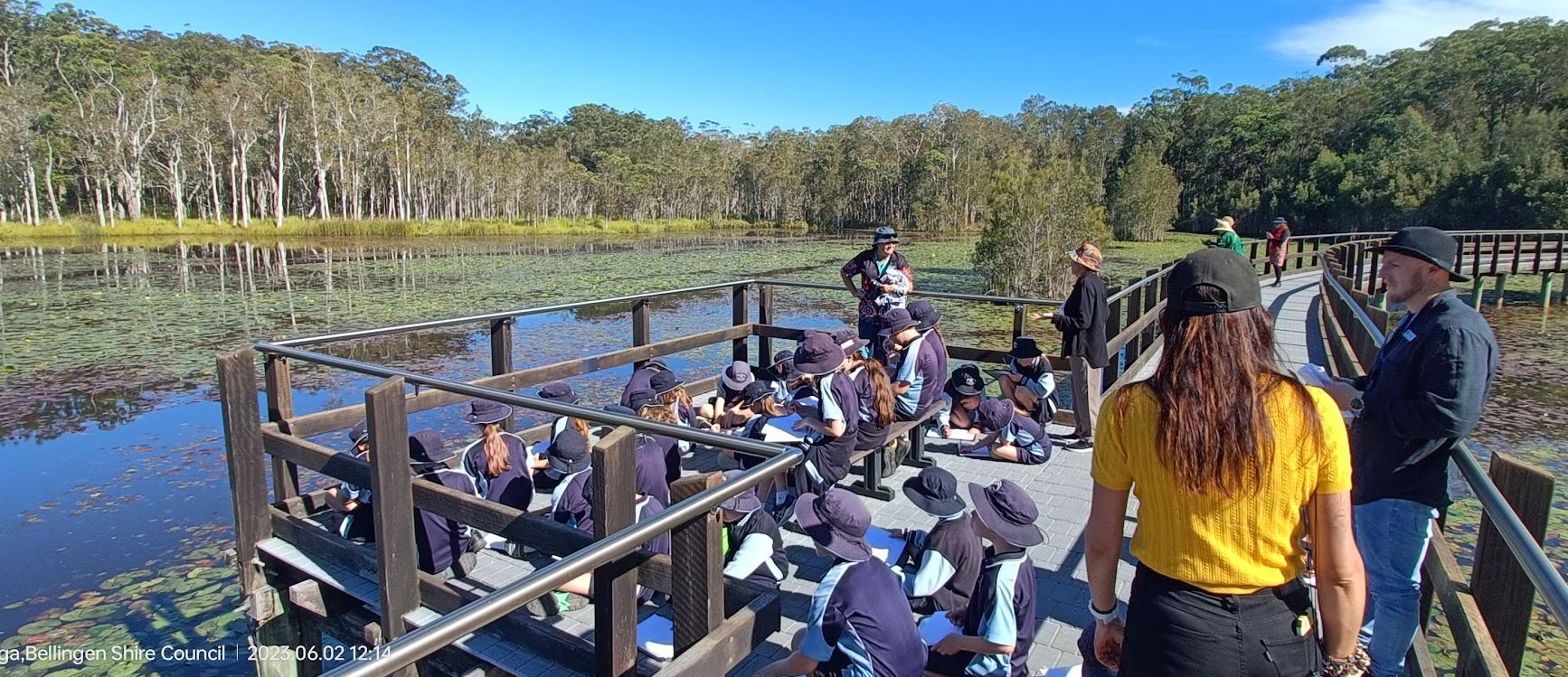 With the help of the Muurrbay Aboriginal Language and Culture Co-operative, through funding from North Coast Regional Landcare, Uncle Gary Williams has provided us with names for six of our sites/work areas, and given us permission for their use. We are grateful to Frances Witt who is collaborating with us on the seaboard to write some extra text for some physical signs, and collaborating with the local primary schools to help their students create some artwork which we will incorporate. In the valley, Bellingen Shire Council will incorporate Balawirr in their upcoming signage at Bat Island, and we will look to see what is possible for physical signs at the Dunggiirga and Wuugun sites in the near future.
Johnson Ave, Mylestom:
Wiinyjarr-wurunggam
This translates to 'salty-freshwater', it was chosen because this site is between the river and the sea.
Urunga wetlands:
Nyanuum-gaaba
In Gumbaynggirr, this means 'western wetlands'.
Station Creek, Urunga:
Nyanuum-warrii
In Gumbaynggirr, this means 'eastern wetlands'.
Hydes Creek Rd:
Dunggiirrga
This translates to 'the Koala-one' in Gumbaynggirr.
Wonga Forest site
Wuugun
Wuugun is the name for the wonga pigeon in Gumbaynggirr.
Bat Island
Balawirr
This is the Gumbaynggirr word for the flying fox/fruit bat.