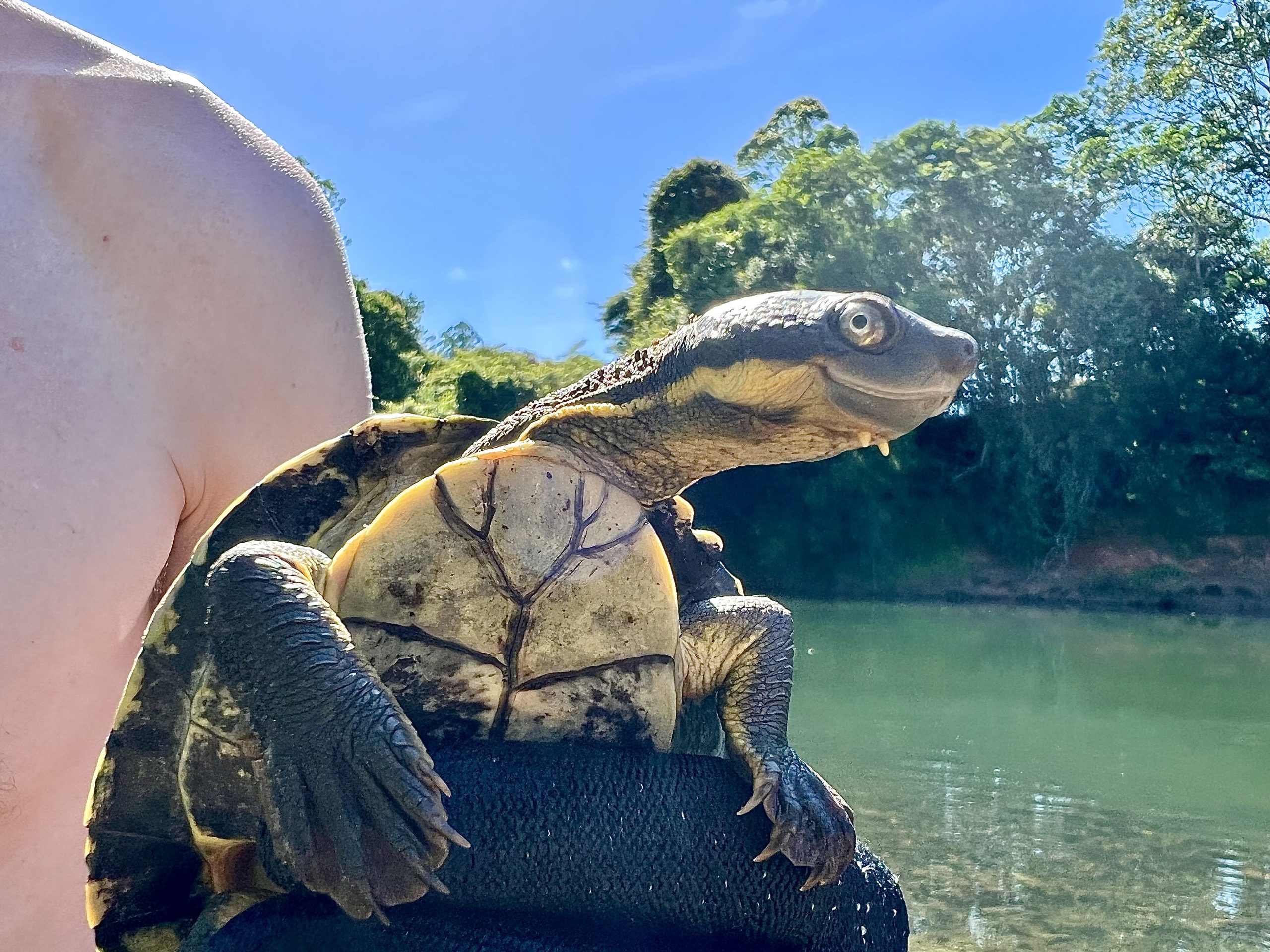 Working since 2015 with landholders and managers, the NSW Saving our Species program, NSW Environmental Trust, North Coast Local Land Services and community members to improve riparian (streamside) vegetation condition along the Bellinger River and improve outcomes for the Critically Endangered Bellinger River Snapping Turtle
Along the upper Bellinger River, within and adjacent to the New England and Bellinger River National Parks on the NSW Mid North Coast, this project takes a reach based adaptive management approach to improve the condition of the riparian zone. The project works directly with the NSW threatened species unit as  part of the recovery program for the Bellinger River Snapping Turtle, and will improve habitat for at least 10 other of the twenty threatened flora and fauna species found in the area as well as Lowland Rainforest and Lowland Rainforest on Floodplain of the NSW North Coast Bioregion Endangered Ecological Communities.
The project restores critical habitat and links remnants of vegetation along 17km of the Bellinger River, focusing on both the rehabilitation of degraded remnants infested by weeds as well as supplementary planting in areas of poor vegetation cover to harnesses landholder and community concern about river degradation within the Bellinger River Catchment. 
A program of community capacity building and broader community education runs in parallel to the project, to ensure that landholders and the community keep up to date with river health, how they can help to improve stream side vegetation and how the project benefits species such as the Critically Endangered Bellinger River Snapping Turtle.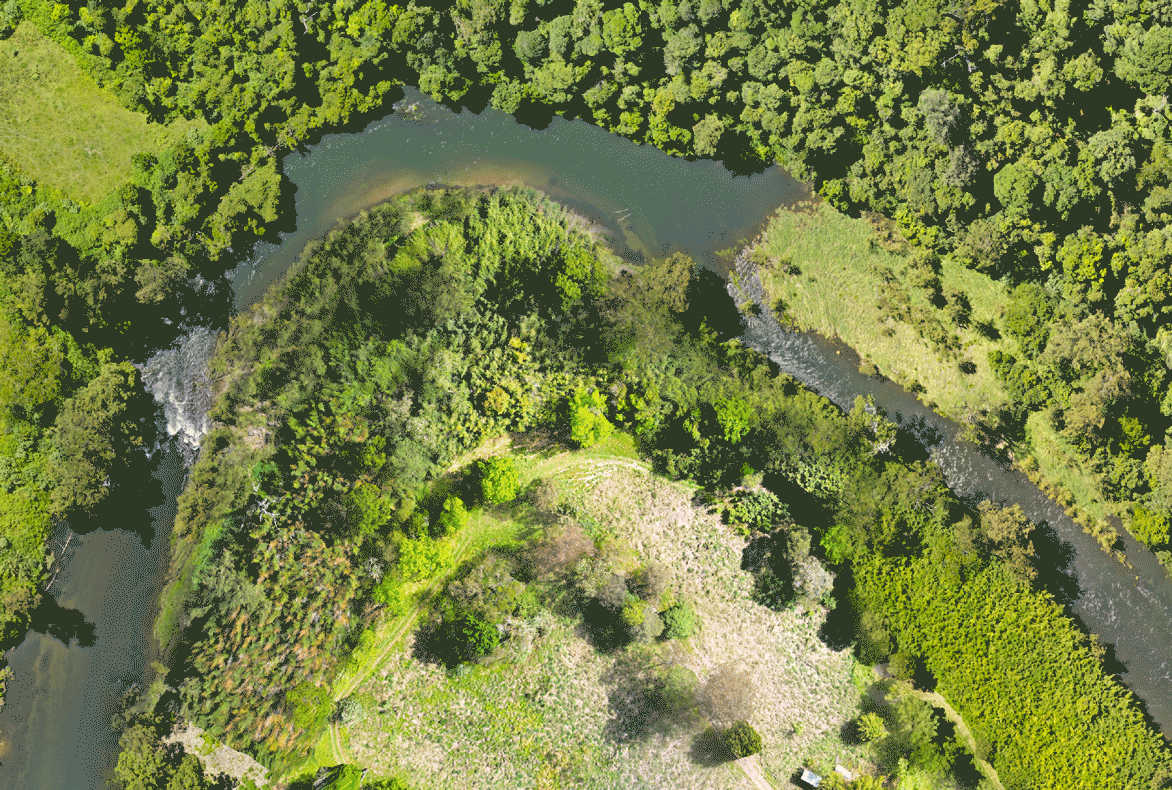 Bamboo removal along a 1km length of the Bellinger River – improving outcomes for aquatic invertebrates, the Bellinger River Snapping Turtle and overall stream health. This area is to be replaced with 3000 endemic rainforest trees in order to restore and expand the Critically Endangered Lowland Rainforest on Floodplain Endangered Ecological Community. 
This project is funded through numerous sources and project partners, including the NSW Environmental Trust Restoration and Rehabilitation grant, the NSW Government's Saving our Species program, North Coast Local Land Services Regional Land Partnerships and Commonwealth Wildlife and Bushfire Habitat Recovery program in partnership with  Jalliigirr Biodiversity Alliance.
How can I get involved?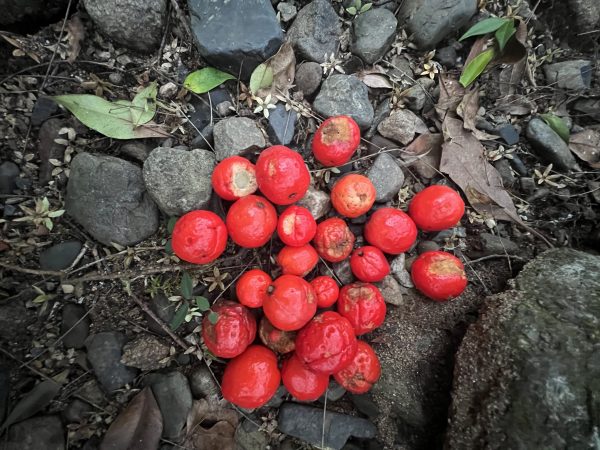 Landholders –
Landholders in darkwood and Upper Thora are encouraged to submit an expression of interest to Bellinger Landcare with the form below. Activities which may be funded include revegetation, weed control along riverbank vegetation, fencing and stock exclusion and off-stream watering. 
Please note that a prioritisation projects for sites occurs. A reach based approach allows the project to expand in stages, and an upstream to downstream approach is the primary goal of the project, factors such as habitat suitability and preferences for sites which exhibit a degree of resilience may also be taken into account, but any landholder who expresses an interest and willingness to contribute to this project is welcome to apply. 
Members of the public
We encourage members of the public to keep up to date on our Facebook page and website for workshops, events and working bees. We also highly encourage interested members of the public to join a landcare group – you can either turn up to an advertised working bee, or email office@bellingerlandcare.org.au for information on landcare working bees around the shire. 
Photos: Chris Ormond