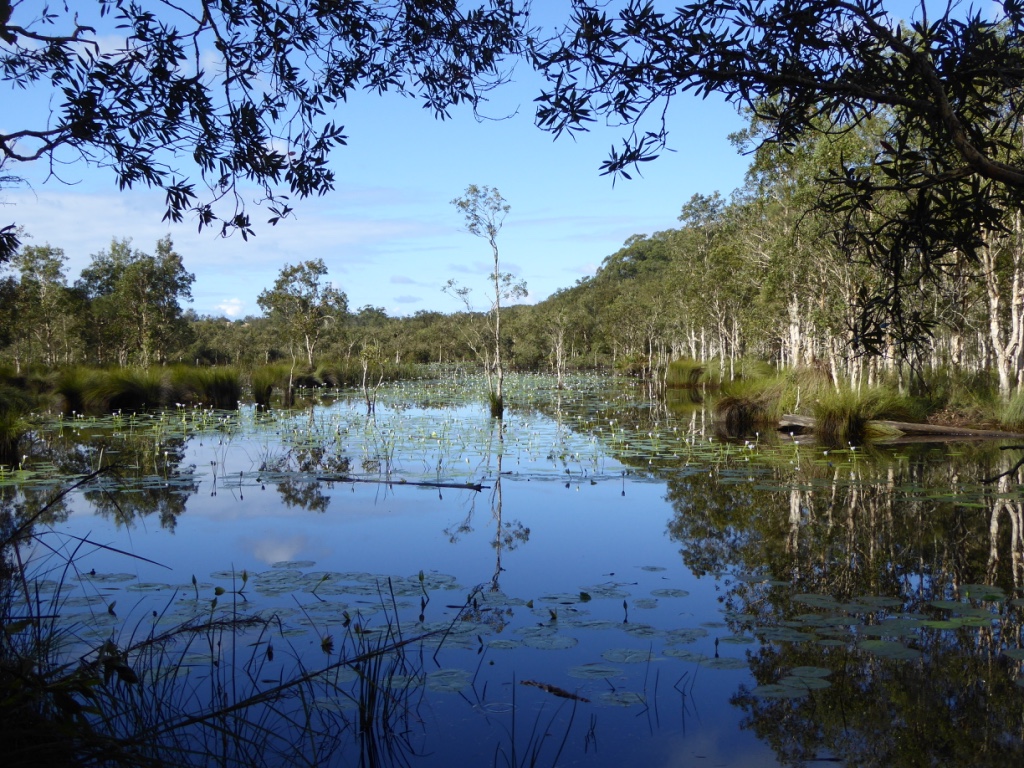 Engaging the community in improving the condition of the Urunga coastal freshwater wetland  – an endangered ecological community.
This three year project, running during 2019-21, focuses on the restoration of a number of endangered plant communities in the Urunga Wetlands, including Swamp Schlerophyll Forest on Coastal Floodplain, Freshwater Wetlands on Coastal Floodplain and Littoral Rainforest.
This beautiful and rare wetland, a known nesting site of the Black-necked Stork, is located on the edge of the Urunga residential area and is threatened by invasive weeds and dumping of garden waste.
Bush regeneration works, community partnerships, education and interpretive signage will ensure continued protection and resilience of these environmentally significant wetlands and alleviation of community concerns about weed invasion. The area is extremely popular with both locals and visitors, for its passive recreational values, including walking and bird watching.
This is Stage One of the project, which covers the western end of the wetland. We will apply for further funding in the future to complete the eastern end.
The project is funded by the NSW Environmental Trust Restoration and Rehabilitation program.
Photo: Lynn Delgado